Bed bug barrier tape for effective bed bug control and prevention for 12 months. The most effective long-term bed bug treatment.
- Lasts 12 months
- Unique patented tape attracts and kills bed bugs
- No pesticides, natural diatomaceous earth powder, safe to use
- Discrete, no disturbance to bedroom
- Patented, HSE-approved in UK, developed by Swedish bed bug experts Nattaro Labs
Click the add to cart icon below to get peace of mind from bed bugs.
Andermatt are members of the International Biocontrol Manufacturers Association and have been leading biological pest control manufacturers since 1988.
When is best to use?
Swedish ingenuity has led to this patented bedbug killing technology. InsectoSec Tape is an effective bed bug treatment with a unique use for a natural insecticide. It uses an understanding of the pests behaviour to control or prevent bed bugs with no interference with day to day life in the bedroom.
The product: InsectoSec bed bug barrier tape is simply applied to the underside of the bedframe and then left. With no need for maintenance it can be left in place and gives peace of mind that those sleeping in the bed are protected from the constant risk of bedbug infestation.
Self adhesive tape makes it easy to apply
Easy to cut paper means it can be adjusted to fit any size or shape bedframe
Fully approved for use in UK to control bedbugs
Long lasting effect once installed
Safe to use around the house allowing uninterrupted use of any room in which it is used
How to use: InsectoSec Tape should be stuck to the underside of the bed frame and headboard, forming a complete barrier. The tape is stuck by removing the protective film covering the glue, and can be cut to any size with scissors.
The InsectoSec Tape can be checked regularly to ensure it still contains enough powder. Sections which have had all of the powder used up can be cut out and replaced with sections of new tape.
InsectoSec Tape pack contains 12 meters of product. Bed frames will vary in size depending on design. As a guide below are the measurements around the outside of UK standard mattresses:
Single = 5.6m Queen = 6.2m Double = 6.5m King = 7m Super King = 7.6m
| | |
| --- | --- |
| Store | When not using, store in dry place out of direct sunlight. |
| Shelf life | Product should be used within 2 years of purchase and within use by date shown on packaging. |
| Use | Year-round. |
| Warning | Use biocides safely, always read the instructions before use. |
| Important information | Product is fully approved for use by UK authorities as a biocide for the control of bedbugs and other crawling insect pests. Patent number 2809151 |
| Active substance and content | InsectoSec Tape contains 0.2-0.4 g/m Silicium dioxide/Kieselgur |
| Product size | Packaging size: Length 16 cm, Width 16 cm, Height 3.5 cm. Individual product size: Length 12 m, Width 3cm |
| Resource list | Not applicable. |
Long-term protection
Just peel, stick, then relax! Lasts a year with no disruption the bedroom.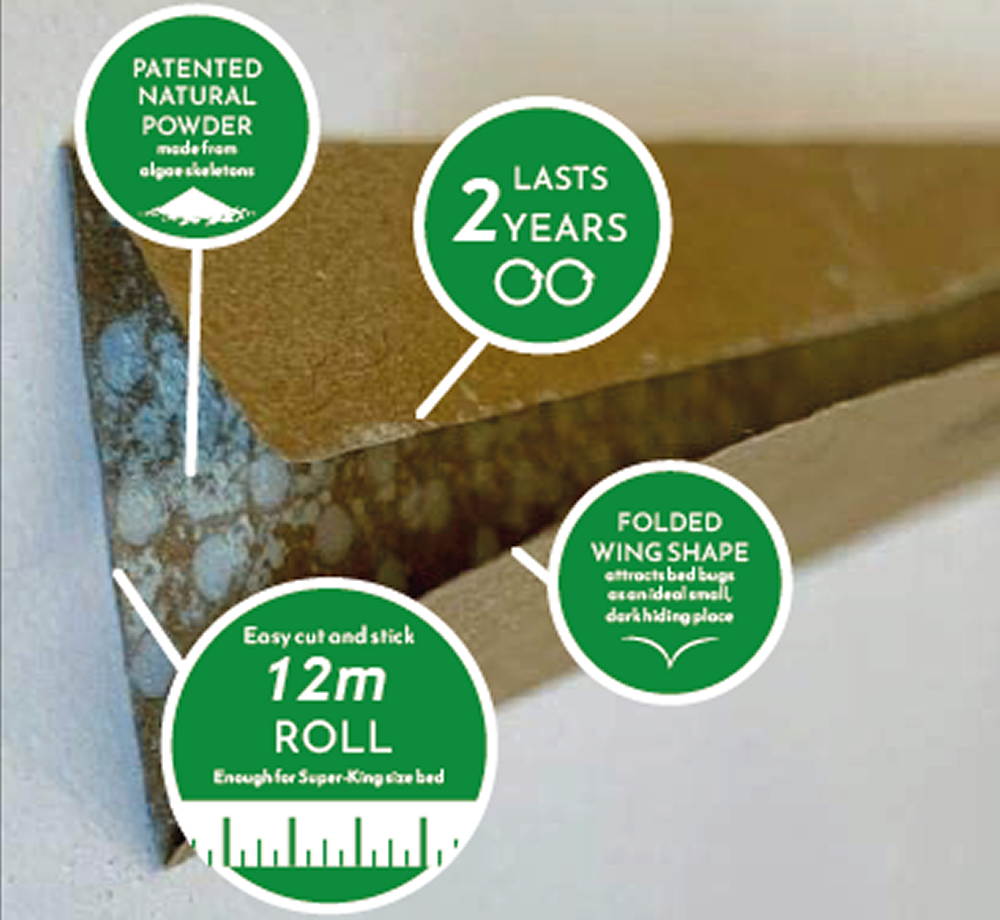 Not a normal tape
Attracts bed bugs using a patented wing design and kills using diatomaceous powder.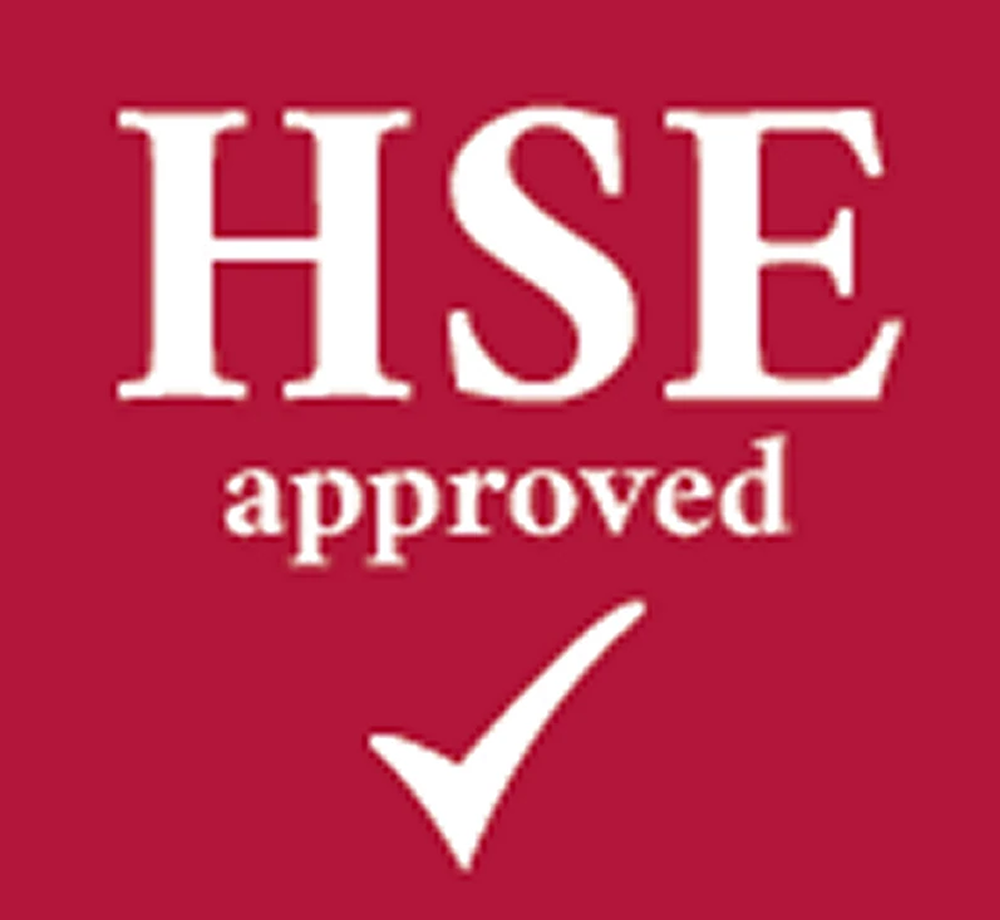 Safe for your home
Uses a HSE-approved, natural powder to dehydrate the bug to death. No chemicals.
about the product
No, we only ship to the UK.
Delivery of orders can be through a number of providers (Royal Mail or various other couriers) depending on which is suitable. When sent with Royal Mail deliveries are 1st Class and deliveries by courier are sent with next day/24 hour service.
A customer has the right to return unwanted goods as long as they remain unused and in condition which allows their resale within 14 days of ordering the product. No reason has to be given by a customer to return product during this 14 day period. Our aim is that you be delighted with your purchases.

How does InsectoSec bed bug tape work?
Bed bugs are attracted to the patented wing design which is an ideal hiding place on the bed. Once on the tape, they get coated in a natural powder that dehydrates them to death. All without chemicals!
how to use
1. Cut and peel
how to use
2. Place on bed frame
how to use
3. Relax for up to 2 years