Replacement attractant lure for use in any Raspberry beetle trap with a lure basket in the lid (recommended for use with Andermatt Home & Garden Raspberry beetle trap). It can also be used to attract the beetles to Rebell white sticky traps. This lure lasts 6 weeks from opening. This plant extract attracts adult Raspberry beetles (Byturus tomentosus) to a trap. Use of Raspberry beetle traps allows a user to identify risk to plants and take action before beetle larvae burrow into the fruit.
When is best to use?
For use when adult beetles are active before egg laying.
The problem: The Raspberry beetle (Byturus tomentosus) is a pest of cane fruit (such as Raspberries, Blackberries, Tayberries and Loganberries). Adult beetles lay eggs on the plant flowers and the larvae burrow into the fruit where they remain hidden until harvest. Ruined fruit due to larvae feeding is mostly a problem on summer fruiting varieties.   
The product: Trapping adult beetles alerts users to the presence of the pest and determine if further control action is required.
Attracts both male and female beetles to increase catch numbers and provide a more accurate monitoring system
Does not contain chemical pesticides
Attractant lasts 6 weeks after opening
Suitable for use in any Raspberry beetle trap with a lure basket in the lid
How to use: Instructions on how to use a Raspberry beetle trap will vary slightly depending on model. This attractant lure can be used with any raspberry beetle trap which has a basket for holding lures in its lid.
Follow raspberry beetle trap instructions and place attractant lure in basket in trap lid.
The attractant lure should be replaced every 6 weeks.
Store
Store in cool dry place, out of direct sunlight.
Shelf life

Attractant lures should be used within 18 months of purchase. After opening the sachet, attractant last 6 weeks.

Use

When adult beetles are emerging and through plant flowering period (April to July).

Important information

Wear gloves when handling attractant lures. The attractant lure should be placed in the basket built into the lid of the trap, not within the green base of the trap. Traps which use attractants should always be used for monitoring the same pest.

Active substance and content

Attractant lures contain raspberry flower scent.

Product size

Packaging size: TBC
Individual product size: TBC
about the product
No, we only ship to the UK.
Delivery of orders can be through a number of providers (Royal Mail or various other couriers) depending on which is suitable. When sent with Royal Mail deliveries are 1st Class and deliveries by courier are sent with next day/24 hour service.

A customer has the right to return unwanted goods as long as they remain unused and in condition which allows their resale within 14 days of ordering the product. No reason has to be given by a customer to return product during this 14 day period. Our aim is that you be delighted with your purchases.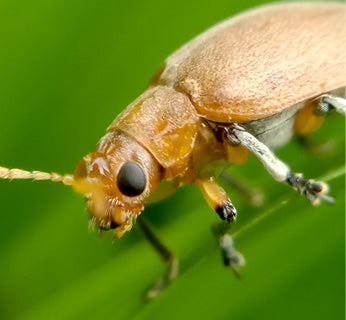 Effective trapping system
Attracts both sexes, unlike pheromone traps which only attract males.
easy to set up pheromone trap
compact box tree moth trap
effective biological control of vine weevil
vine weevil killer nematodes
target both life stages for full eradication
sciarid fly killer kit