Mini Yellow Sticky Traps
(Subscription option lasts for 24 weeks - 4 x 6 weekly deliveries)
Contains 10 mini yellow card sticky traps and 5 stand holders. When growing potted plants indoors there can be a number of irritating flying pests which can live around the plant. This set of discrete plastic free traps can be positioned in plant pots to catch and kill the flying bugs. Yellow card sticky traps for catching various common flying pest insects including sciarid fly, whitefly, leafminer and aphid. Double sided dry to touch glue attracts pests from all directions. Wooden stands allow them to be positioned within the soil of plant pots.
When is best to use?
The problem: When growing potted plants indoors there are a number of flying insects which can live on or around the plant. This can include whitefly, aphid and small black flies such as Sciarids. At low numbers they can be a nuisance, even if they are not causing significant direct damage to the plants being nurtured. 
The product: Yellow sticky traps attract flying insects with the combination of bright yellow card and black line patterns. The card is covered in 'dry' glue on which the insects become trapped. The glue is non-toxic and odour free. The Mini Yellow Sticky Traps have been specifically designed for use indoors allowing discrete placement in individual pots and containers to protect individual plants. The traps are made from card and the stand holders are wooden making this a plastic free product.
Mini Yellow Sticky Traps do not contain any pesticides and are safe to children and pets.
Highly attractive shade of yellow
Designed to not fade when exposed to sunlight and heat
Does not contain chemical pesticides
Easy to setup with no maintenance required
How to use:
Mini Yellow Sticky Traps should be placed in areas around plants to be protected.
Remove the protective white cover sheet from both sides of one sticky card.
Use one sticky card on one stand holder.
Pass the long end of the stand holder through a hole at one end of the sticky card. Slide the sticky card up the stand holder until the top of the stand holder can be passed through a second hole at the other end of the sticky card.
Place the stand holder into the soil in a pot, keeping the sticky card a few centimetres above the ground.
Ensure the sticky card is clear from plant leaves to allow insects to see it.
Replace the sticky card when full of trapped insects. Sticky cards and stand holders are compostable after use.
Store

When not in used store in dry location

Shelf life

Not applicable

Use

Product should be used when pests are active.

Important information

Not applicable

Active substance and content

Not applicable

Product size

Packaging size: 22.5 x 16 x 1.5 cm




Individual product size: Individual trap size: 12 cm length, 5 cm width.




Individual stand size: 15 cm length.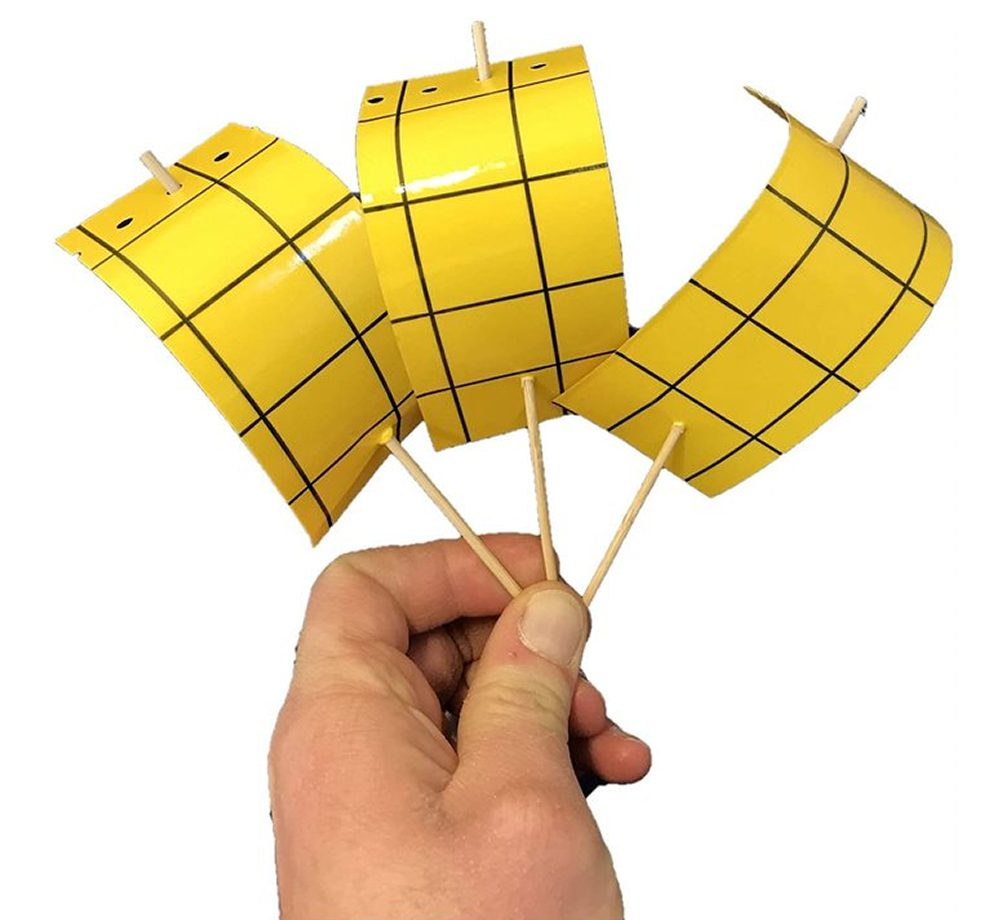 Good for the environment
plastic-free with wooden stands. Compostable after use.
Effective
Double-sided dry-to-touch glue attracts pests from all directions.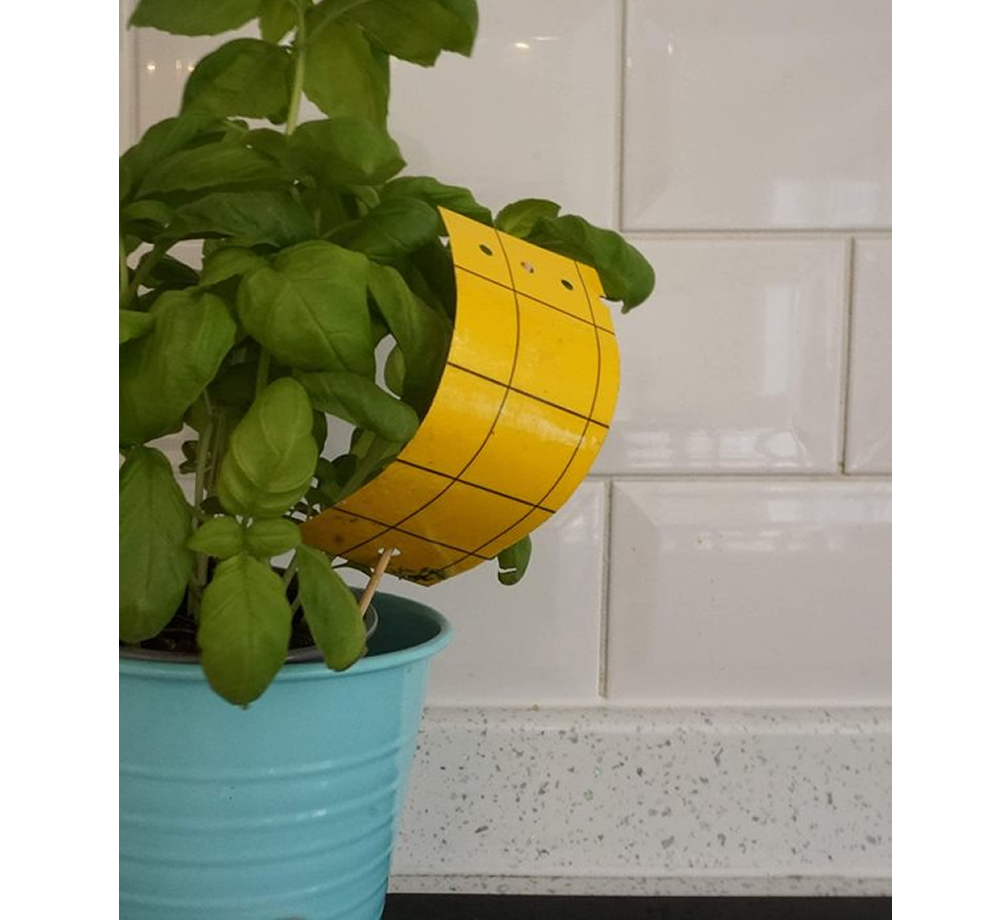 Long-lasting
Designed to not fade when exposed to sunlight and heat.
about the product
No, we only ship to the UK.
Delivery of orders can be through a number of providers (Royal Mail or various other couriers) depending on which is suitable. When sent with Royal Mail deliveries are 1st Class and deliveries by courier are sent with next day/24 hour service.
A customer has the right to return unwanted goods as long as they remain unused and in condition which allows their resale within 14 days of ordering the product. No reason has to be given by a customer to return product during this 14 day period. Our aim is that you be delighted with your purchases.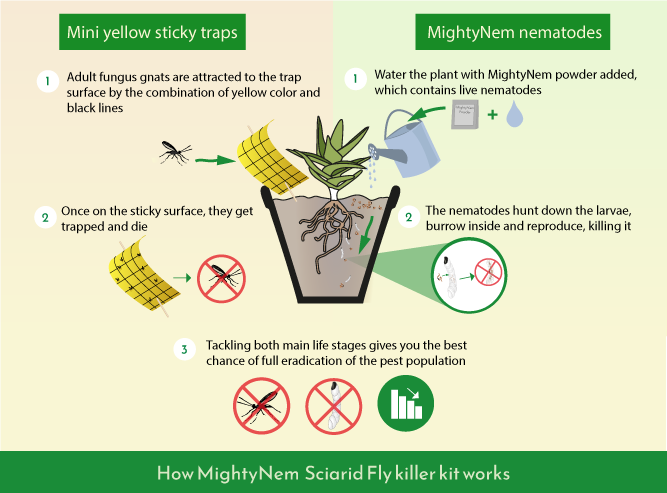 How do mini yellow sticky traps work?
Mini yellow sticky traps attract the adult sciarid fly with their bright yellow colour and pattern. Once on the trap, they get stuck and die. For best results, buy our Sciarid Fly Kit which also contains nematodes to kill the larvae as well. Targeting both life stages drastically improves chances of eradication.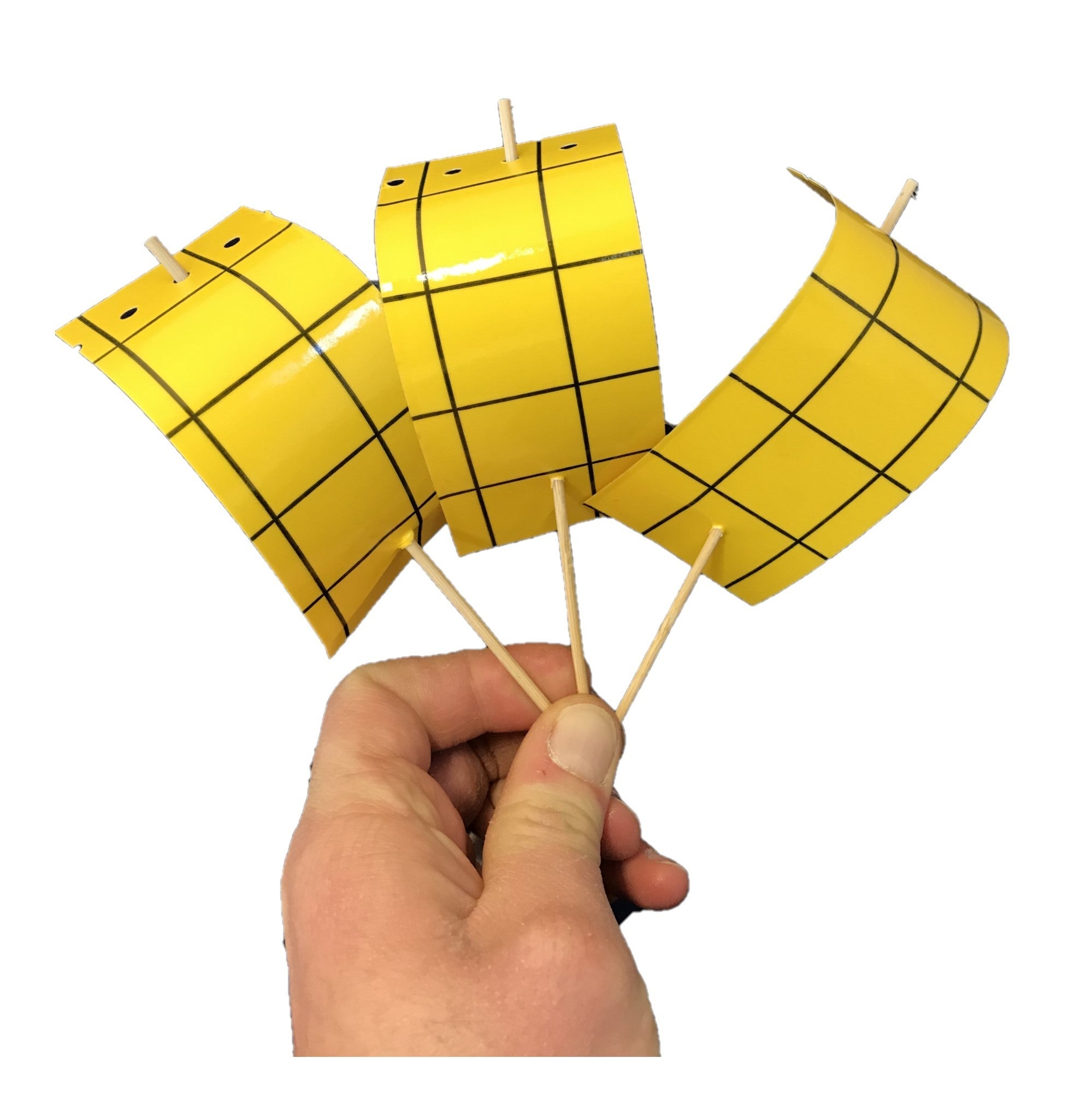 how to use
1. Insert stand holder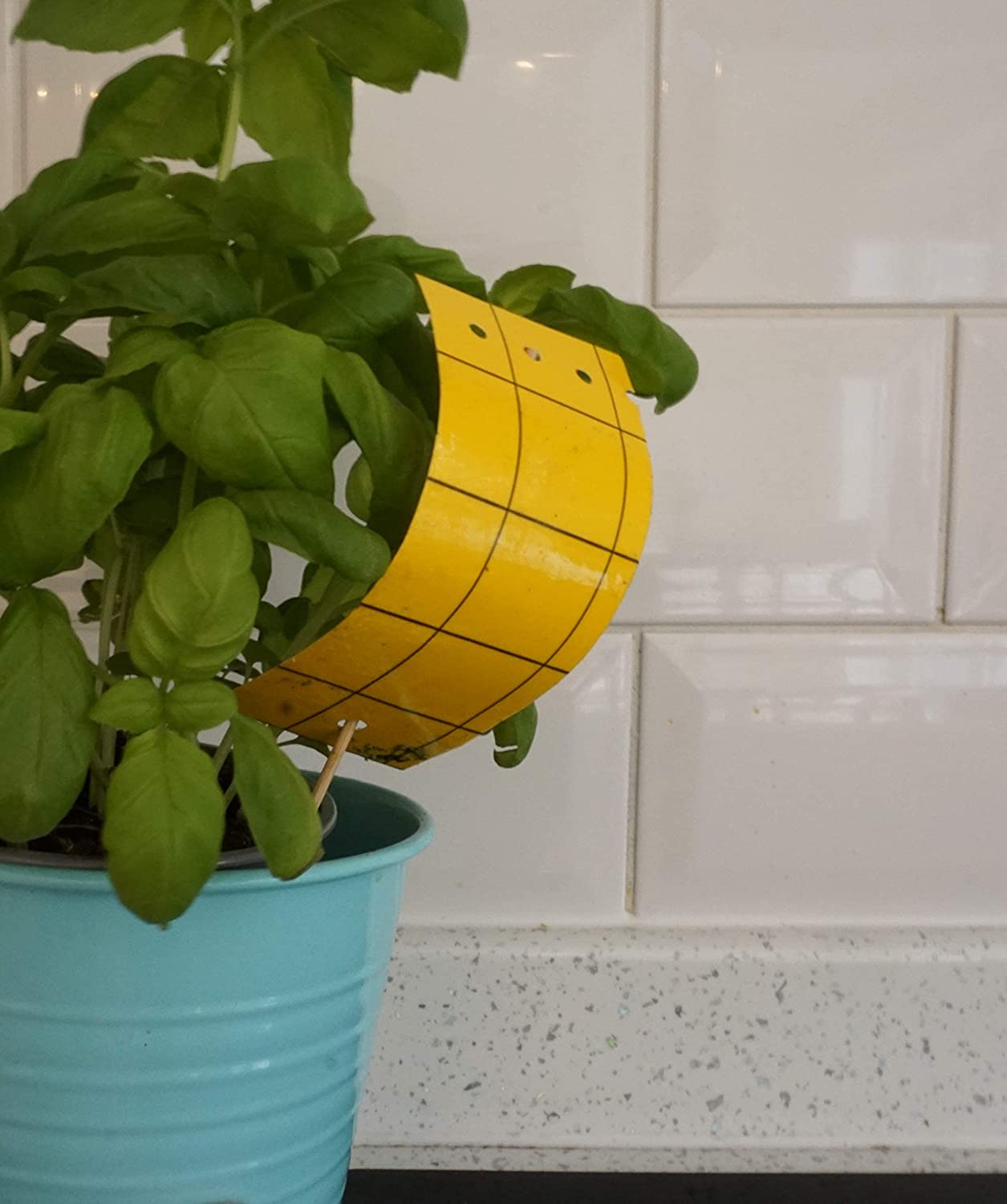 how to use
2. Stick in soil
how to use
3. Catch Flies