Pack of 2 x 5 strips (total 10 strips). Expiry dates of either Nov 2024 or Mar 2026. Varroa mite treatment strips containing 15 g thymol. Thymovar strips gradually release thymol into the hive which kills varroa mite without harming the honey bees. Approved for use in the UK by Veterinary medicine Directorate (VMD). Pack contains 2 sachets each with 5 strips, enough to treat up to 5 hives.
When is best to use?
After honey harvest.
The problem: Varroa mite (Varroa destructor) is an increasing problem in UK honey bee hives. This bee parasite lives on the bees and within the hives feeding on the bees. Attack from varroa mite can weaken bees making them less able to do their job and support the colony, it also makes the bees more susceptible to disease. Hives with significant infestation levels of varroa will produce less honey, be in poorer condition and are less likely to survive through winter. 
The product: Thymovar are cellulose sponge strips containing 15g Thymol, a natural plant oil. Thymol is toxic to varroa mite but not bees therefore kills the mite parasites without harming the bees.
Registered for use in UK with VMD
Solid sponge with integrated netting for stability
Easy to apply, simply lay strips within the hive
How to use:
Thymovar should be used after honey harvest.   
Remove honey frames for harvest.
Provide bees with enough food for the treatment duration of 4 weeks.
Remove Thymovar strips from packaging, they can be broken in half for easier placement.
Position strips within 4-10cm of the brood cells. Ensure there is 1-2 cm above the strips to allow for good evaporation. The number of strips to be applied will depend on the size of hive (see product label).
Remove the strips after 3-4 weeks. Pause for 1 week to allow replenishing of food then start the second treatment.
Note: If temperatures are expected to be more than 30°C start with a lower dose and then complete the dose after 3-7 days.
Thymovar works with a delayed action, increased fall of Varroa will only be observed after 2 days of being placed in the hive. 
| | |
| --- | --- |
| Store | Store below 30°C. Do not refrigerate or freeze. Protect sachets from direct sunlight. |
| Shelf life | Expiry date of current batch: Nov 2023. See use by date on packaging. Use all strips immediately after opening sachet. |
| Use | Product is best used directly after honey harvest and when temperatures are 20-25°C. |
| Important information | Thymovar is registered for use with VMD in the UK for treatment of varroosis on honey bees due to varroa mites Marketing authorisation number: Vm: 36234/4000. Avoid contact with skin and eyes. When handling the product, wear impermeable gloves |
| Active substance and content | Thymovar strips contain 15% Thymol. |
| Product size | Each strip is 50 x 145 x 4.3 mm and therefore approximately 50 x 72.5 x 4.3 mm when broken in half for application. |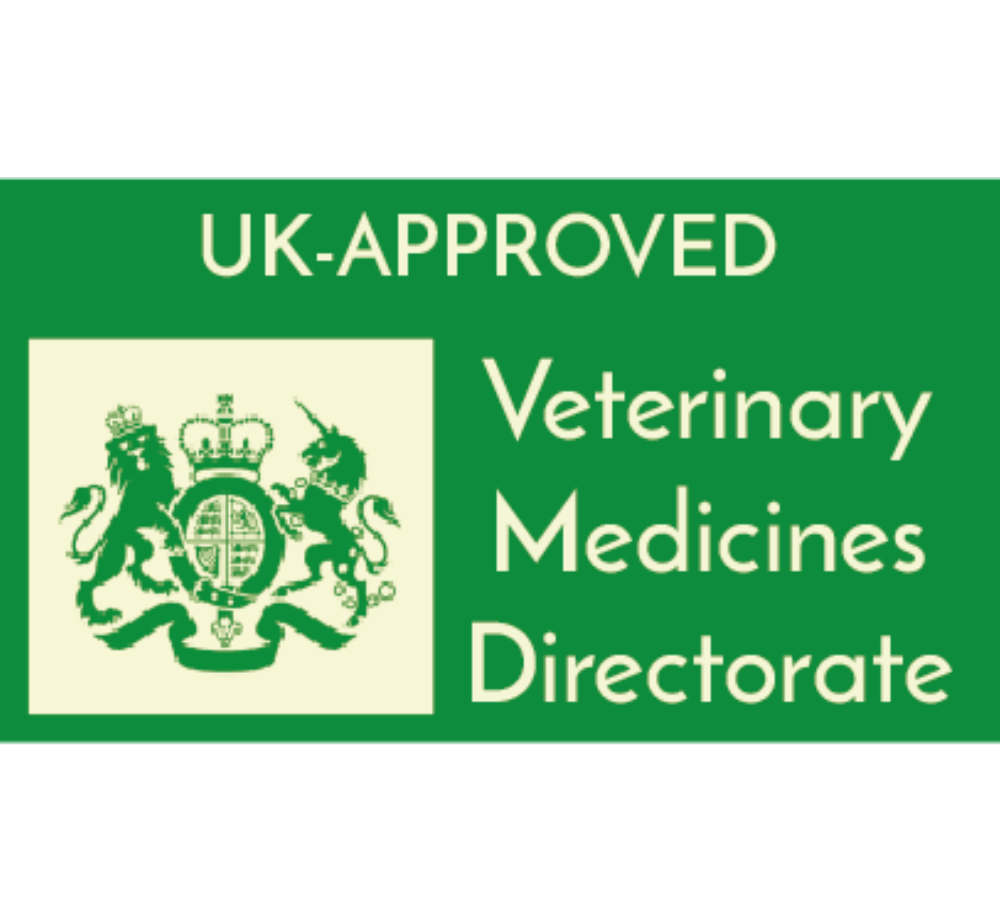 VMD-approved
Approved for use in the UK by Veterinary medicine Directorate (VMD)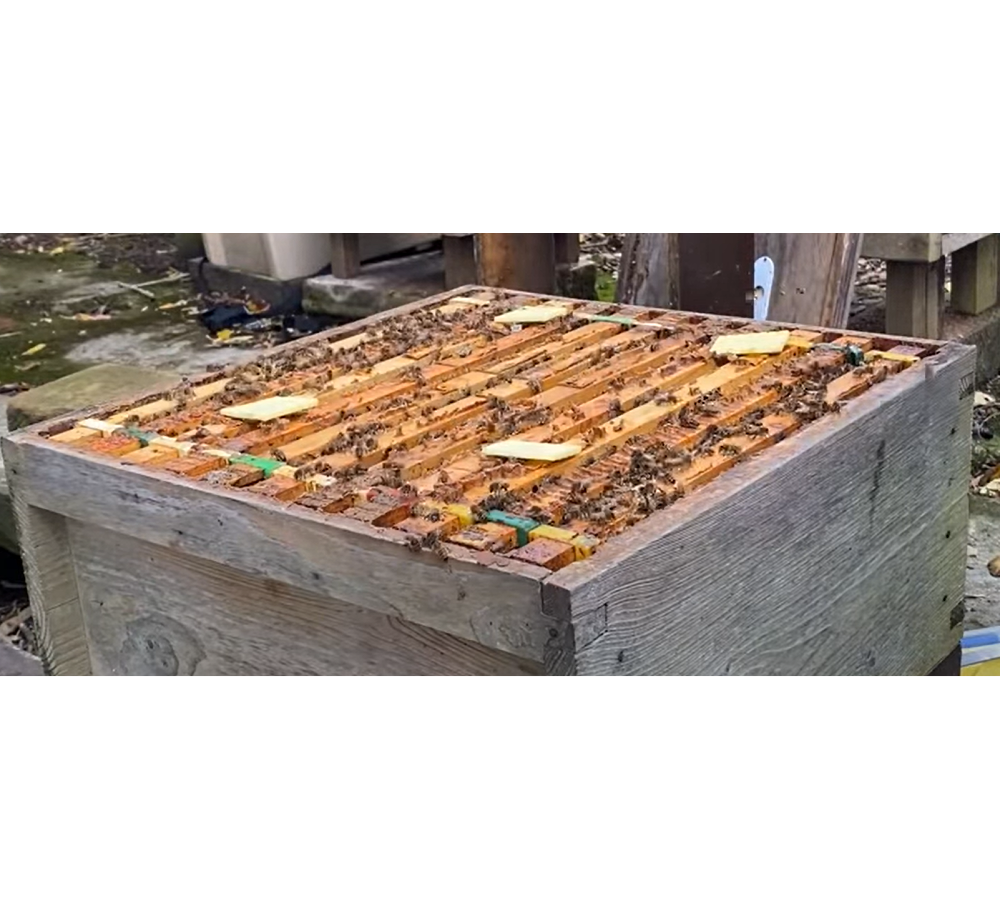 Easy to apply
simply lay strips within the hive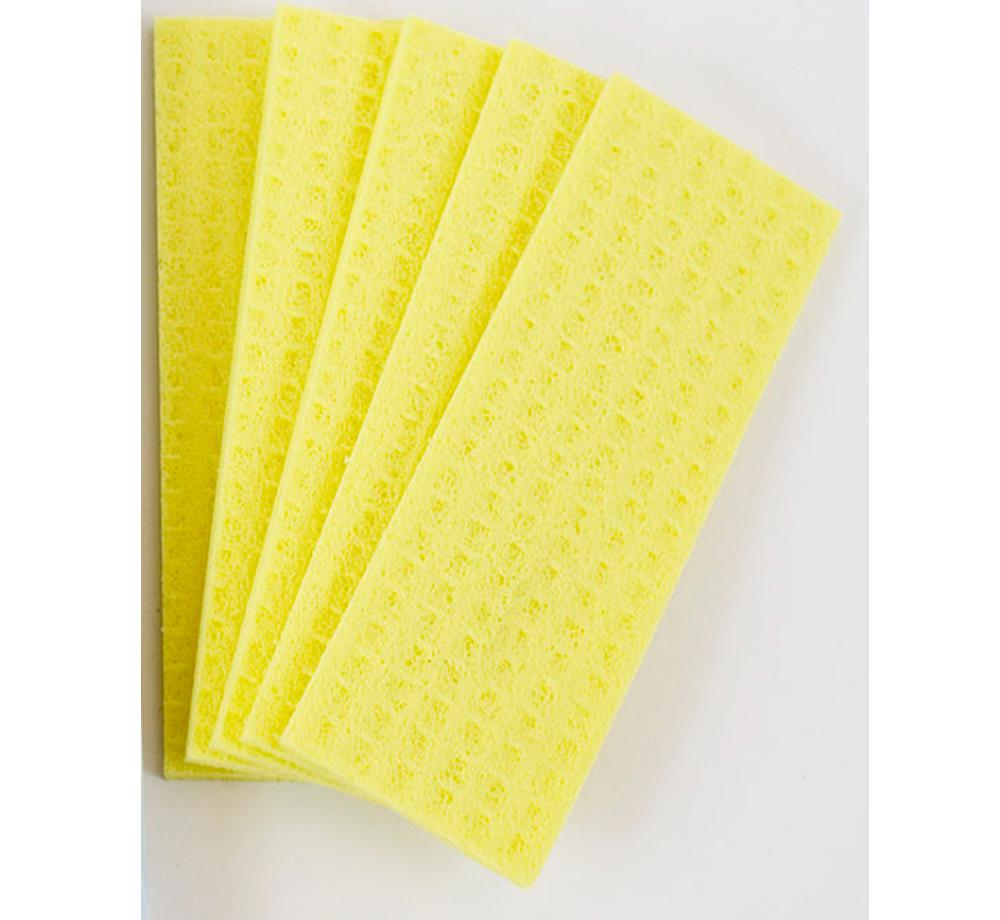 Superior-quality strips
Solid sponge with integrated netting for stability
about the product
Thymovar varroa mite treatment strips are an effective Thymol treatment that help with varroa mite control. Following the honey harvest, simply cut or tear the varroa mite treatment strips to the advised size for your colony and place onto the brood combs. Remove used strips after 3-4 weeks and repeat treatment. This time-saving application is perfectly suitable for organic beekeeping.
If your colony needs feeding it's advisable to feed your colony before you apply Thymovar. Feeding at this time in the season can induce robbing behaviour and subsequently a re-infestation of varroa. The varroa mite passes from colony to colony by using the bees as a vehicle so discouraging robbing behaviour during treatment is important.

Ensure that they have enough food to last them for 4 weeks, the duration of the first phase of the Thymovar treatment. If they need more food, feed them again once the first lot of varroa mite treatment strips have been taken off. Once the food has been stored by the bees, apply the second phase of varroa mite treatment strips. Feeding sugar fondant instead of liquid syrup may reduce the risk of robbing behaviour, however Thymovar active in the hive may also affect the acceptance of food anyway.

Absolutely, we always advise to use any varroa treatments including Thymovar as part of an ongoing integrated pest management strategy or IPM. Varroa is the biggest pest that the Western honeybee faces and to act as responsible beekeepers we must ensure to manage the honeybees with other treatments as throughout the year. Using Oxuvar, an oxalic acid solution as a winter treatment and as a spring/summer treatment will ensure effective management of the varroa population in your hive all year round.
How does Thymovar thymol strips work?
Pure thymol is released from the strips as vapour, which dissolves the mites limbs and mouths. Thymovar's unique matrix makes it more difficult for the bees to remove the thymol, allowing a long 8-week treatment.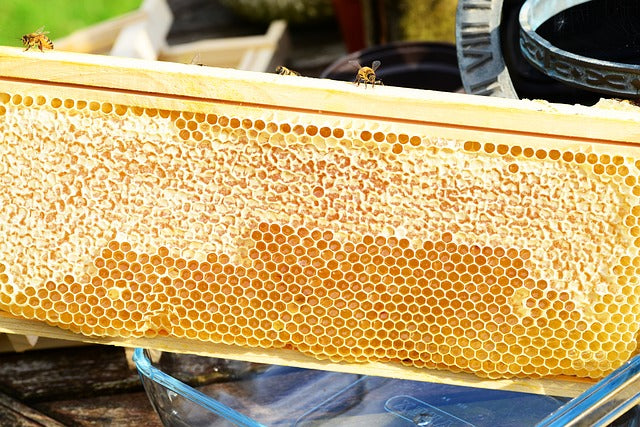 how to use
1. Remove frames
how to use
2. Place strips
how to use
3. Replace after 3 weeks