The Outdoor fly trap is able to catch and kill thousands of flies. By just adding water this pesticide free fly trap attracts flies which cause a nuisance to outdoor living.
When is best to use?
The problem: Flies are a nuisance, interrupting outdoor activities.
The product: Containing no poison, the trap attracts and kills flies. Discreetly placed out of sight, it can collect and kill thousands of flies before needing to be replaced after 5 – 6 weeks. The trap's pattern hides the flies, which have been caught inside.
Easy to setup and no maintenance.
No poison or pesticides.
Last 5-6 weeks.
How to use: Open top and fill with water to "Fill Water Line".
Replace lid and shake to activate attractant. Reopen lid then hang trap at least 5 m from windows or living spaces. When full or after 5 – 6 weeks dispose of in household waste.
Store

Store in cool dry place.

Shelf life

Not applicable

Use

Product should be used whenever you want to be outside.

Important information

Adding water activates a scent to attract flies. Position trap at least 5 m from windows and living spaces. Due to the scent produced to attract flies, product should not be used indoors.

Active substance and content

Not applicable

Product size

Packaging size: 21 x 27 x 10 cm. 61 g




Individual product size: As above.
about the product
No, we only ship to the UK.
Delivery of orders can be through a number of providers (Royal Mail or various other couriers) depending on which is suitable. When sent with Royal Mail deliveries are 1st Class and deliveries by courier are sent with next day/24 hour service.
A customer has the right to return unwanted goods as long as they remain unused and in condition which allows their resale within 14 days of ordering the product. No reason has to be given by a customer to return product during this 14 day period. Our aim is that you be delighted with your purchases.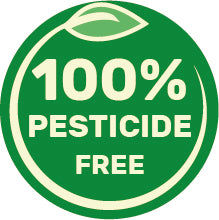 Pesticide-free
Kills thousands of flies without the need for poison or pesticides.
easy to set up pheromone trap
compact box tree moth trap
effective biological control of vine weevil
vine weevil killer nematodes
target both life stages for full eradication
sciarid fly killer kit