Pack of 1 Varroa EasyCheck (Veto-Pharma) varroa counter. Easy and quick to use tool to count the number of varroa mites within a honeybee colony. Simply add bees, windscreen wash and shake for 60 seconds then count the number of mites. Helps guides decisions on the need for varroa treatment to be carried out.
When is best to use?
The problem: Varroa mite (Varroa destructor) is an increasing problem in UK honey bee hives. This bee parasite lives on the bees and within the hives feeding on the bees. Attack from varroa mite can weaken bees making them less able to do their job and support the colony, it also makes the bees more susceptible to disease. Hives with significant infestation levels of varroa will produce less honey, be in poorer condition and are less likely to survive through winter. 
The product: Varroa EasyCheck (Veto-Pharma) is a tool for measuring the level of varroa infestation within a colony to support decisions on whether varroa treatments need to be applied.
Measure level of varroa mite within a colony
Quicker and more accurate than counting mite drop
Identify when varroa action thresholds are reached
Support decisions for more efficient use of varroa treatment products
How to use:
Varroa EasyCheck can be used throughout the year to count the number of varroa mites on a sample of the colony.   
Collect 200 or 300 bees from a colony in the inner basket (marked lines identify number of bees required).
Add car windscreen wash (or other alcohol containing cleaning fluid) to the line.
Screw closed the lid.
Shake for 60 seconds to separate the mites from bees.
Count the number of varroa through the clear base or after removing the inner basket.
Record number of varroa to allow comparison of pest pressure over time.
| | |
| --- | --- |
| Store | Store in cool dry place, out of direct sunlight. |
| Shelf life | Not applicable. |
| Use | Product can be used year round to determine pest pressure and whether varroa treatment is required. |
| Important information | Follow instructions. Use with alcohol containing washing fluid (e.g. windscreen wash). Note: Liquid is not included with product. |
| Active substance and content | Not applicable. |
| Product size | Packaging size: 10 x 10 x 20 cm. Individual product size: 10 x 10 x 15 cm. |
about the product
No, we only ship to the UK.
Delivery of orders can be through a number of providers (Royal Mail or various other couriers) depending on which is suitable. When sent with Royal Mail deliveries are 1st Class and deliveries by courier are sent with next day/24 hour service.
A customer has the right to return unwanted goods as long as they remain unused and in condition which allows their resale within 14 days of ordering the product. No reason has to be given by a customer to return product during this 14 day period. Our aim is that you be delighted with your purchases.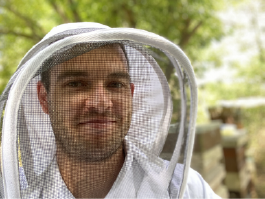 Meet our bee health specialist
As a former bee farmer and with 20 colonies of his own, Dylan brings extensive beekeeping knowledge.
VMD-approved Oxalic acid treatment - trickling or spraying
oxuvar
VMD-approved thymol strips with unique mesh
thymovar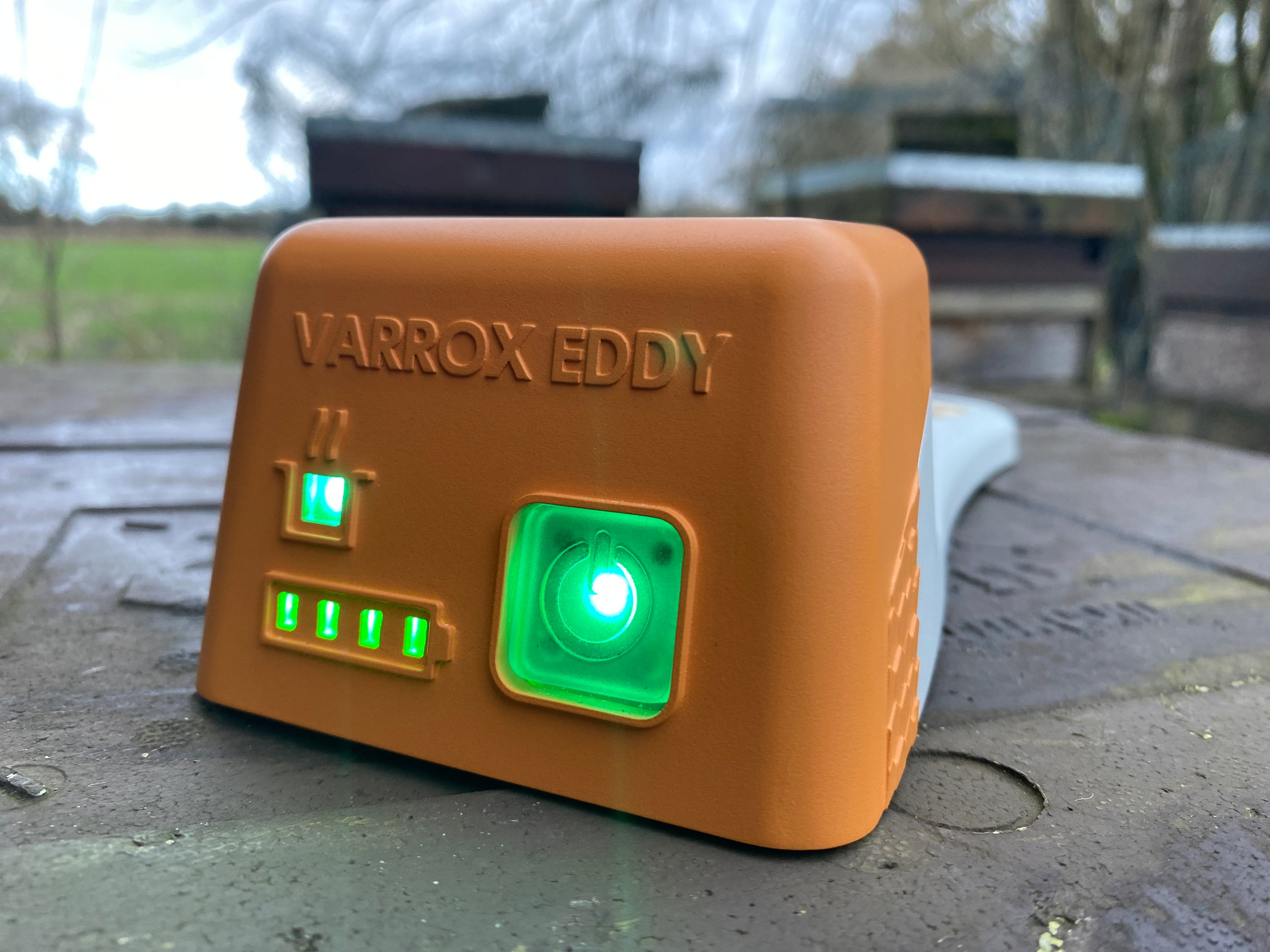 the pioneering new varrox vaporizer
varrox eddy